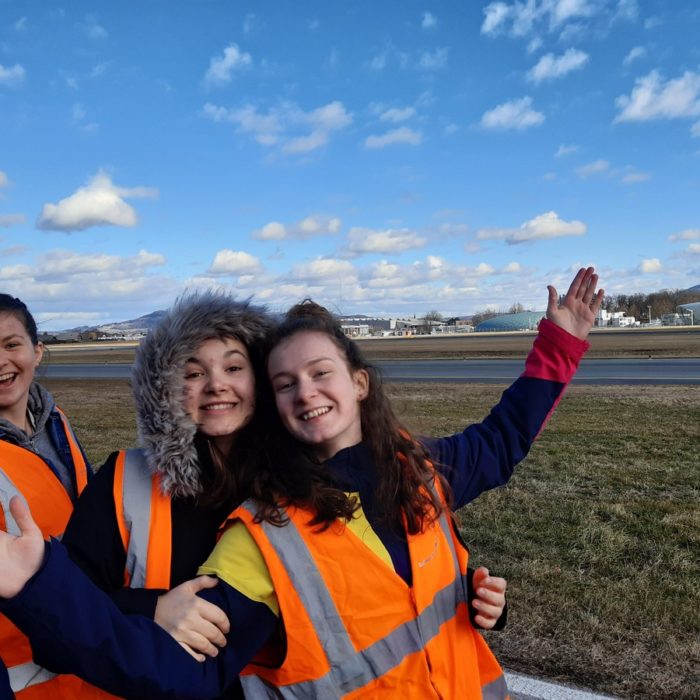 The project days in February, during the time when the aptitude test takes place at the Bafep, provide the perfect opportunity to gain new insights. Since travelling was our topic in our previous English lessons, the 2A and I (Mr Asen – English teacher of 2A) decided to hop on the bus and book a tour through Salzburg airport.
A friendly tour-guide, called Iver, welcomed us at the entrance hall and took us through all the relevant areas that travelers pass through before they board a plane. As English is the international airport language, we revised all the terms that occur when passing through baggage claim, security and boarding. However, we also discovered less-known areas of an airport, such as the airport's fire brigade. Closely watching the take-off of two planes was the last step of our tour and the icing on the cake.
In the end, our tour-guide was happy to answer all our questions and discussed the challenges people who work at airports face. Considering the environmental impact of flying, we were also able to debate whether it's worth it and when we should opt for the train instead. Iver openly shared his opinions and weighed up the pros and cons. When it came to working conditions, he recommended choosing premium airlines instead of low-cost ones. All in all, the tour provided many different interesting angles on international travel and tourism.
2A and Mag. Markus Asen